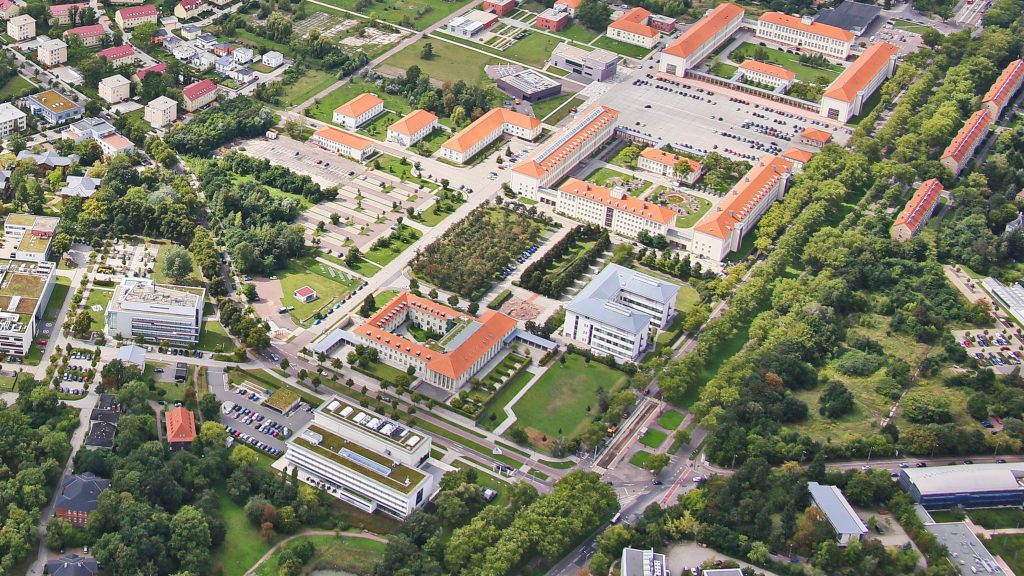 Route from the airport Leipzig/Halle
By train from the airport station (about 15 min) with S-Bahn (S5/x or S3) to main railway station Halle and there change to public transport (e.g. tram). Of course, there is also the possibility to take a taxi directly from the main entrance of the airport. The taxi costs approximately >EUR 50.00 and it takes about 40 min. to get there.
Route from the main railway station
From Halle (Saale) Hauptbahnhof take tram no. 4 or 5 towards HEIDE. Get off at the stop WEINBERG CAMPUS (one stop after GIMRITZER DAMM). Cross HEIDEALLEE at the pedestrian light towards WALTER-HÜLSE STRASSE, follow the street for about 100 meters and then turn right to the THEODOR-LIESER-STRASSE. After some meters you will see it (first house on your left).
Tickets: tickets can be purchased at the HAVAG shop, the vending machine or the driver (click on www.havag.com for more information on Halle's public transit system).
More information about the city Halle (Saale) one can get under www.halle.de (English version)